Kishangarh To Jaipur Taxi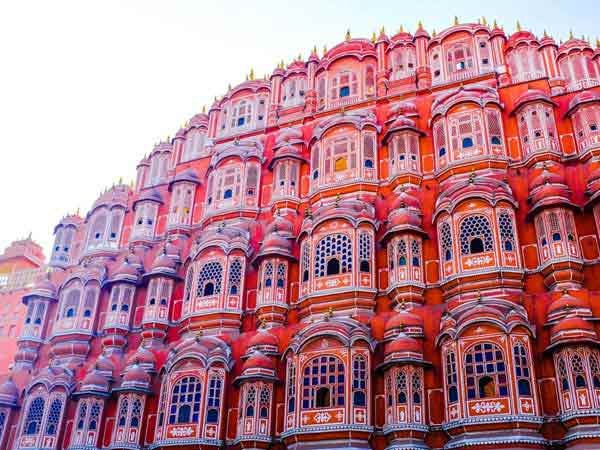 Kishangarh  Madanganj City Popularly Known As Marble City Is The Leading Stone Market In India.It Has Al Type Of Marble Sand Stone, Tiles and Granite Stone Industries. The City Is Located Ideally In Between Jaipur and Jodhpur On NH 8 at Approx  100Kms From Capital City Of Rajasthan. Kishangarh To Jaipur Taxi Services are Very Easy and Convinient Mean Of Transport. It Takes Approx 2Hours To Reach There.  However Kishangarh City Also Has Newly Opened Airpot Which Is Part Of 100 Airports In India For Better Connectivity Within Cities. However The City Is Also A Big market For Marble Statue , Marble Decorations and Other Products. It Has More Then One Thousand Factories and Over 2500 Outlets For Selling Marble , Products and Tiles Of All Types.  Another Popular Buisness From This City Is Bani Thani Paintings and Heritage Paintings On Marble. More Then Ten Thouand Families In City are Based On This Painting Arts Buisness.
A Part From All Marble Industries The City Hs Also heritage Importance. The Phool Mahal Palace Of Royal Family Known As Kishangarh Fort and The Lake Gundolav are Worth a Visit In City. There are Number Of Beautiful Hindu and Jain temple's In City. The Khoda Ganesh Temple On The Hill and Other Temple's are Also Worth a Visit. There are All Communities Of People In Kishangarh aLiving With Peace and Harmony. Kishangarh Is Well Connected By Rail , Road and Newly Opened Airport. However The State Capital Jaipur Is Nearest International Airport.  Kishangarh To Jaipur Taxi Services Is Always Availble With Our Company. We Provide All Type Of Vechile's With Neat and Clean Cars and Professional  Drivers With Friendly Beahviour and Knowledge Of The Cities. There are Lot Of People Flying From Jaipur As It Is The Biggest Airport In The Region.
Kishangarh City Has Mostly Buisness Oriented Population. However There are Also Good Number Of Schools , Central Universty and Shopping Malls In The Area. Major Occupation Of People are Working In Marble Factories and Outlets. There is Lot Of Agriculture Land In The Outskirts Of City. Most Of The Factories Have Gangsaw as Well As Cutting and Polishing Tools. The Marble Starting From Raw Upto Shaping In Statue , Tiles Or granite Is Preparation Of Few Months.  There Is Also Lot Of Import From Nearby Mines In Rajasthan For Preparing The Marble. Apart From Here Makrana , Rajnagar and Sawar are Popular Place's For Different Type Of Stone and Products.  However Kishangarh Remains The Centre For Buying and Selling Of Marble. There are Lot Of People Coming Every Year For Buying Marble , Statue's For Temple and Other Decoration Items.
Kishangarh Jaipur Taxi Rate
| | | | | | | |
| --- | --- | --- | --- | --- | --- | --- |
| Vechile Type | One way Rate | Same Day Return | Inclusions | Hour Limit | Extra KMS | Extra Hours |
| Indigo | 1800 | 2500 | Ac Taxi + Tolls | 10Hrs | 10 | 150 |
| Dzire / Etios | 2000 | 2800 | Ac Taxi + Tolls | 10Hrs | 10 | 150 |
| Tavera | 2200 | 3300 | Ac Taxi + Tolls | 10Hrs | 11 | 250 |
| Innova | 2500 | 3500 | Ac Taxi + Tolls | 10Hrs | 14 | 250 |
| Tempo 12+1 | 3500 | 5500 | Ac Taxi + Tolls | 10Hrs | 18 | 350 |
| Tempo 15+1 | 4500 | 6000 | Ac Taxi + Tolls | 10Hrs | 20 | 500 |
| Mini Bus 21Seater | 5500 | 7500 | Ac Taxi + Tolls | 10Hrs | 25 | 500 |