Kishangarh Airport To Beawar Taxi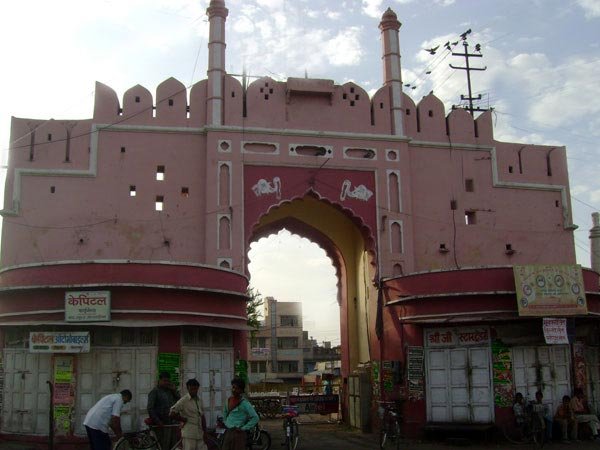 Beawar City Is An Industrial City and Has It's own Handsom Reputation All Over Rajasthan. Located At a Distance Of Approx 55Kms From Ajmer and Distance Between Kishangarh Airport To Beawar City Is 90kms. Kishangarh Airport To Beawar Taxi Service Takes Around 1Hours and 30 Minutes.  Most Popularly Known For The Shree CementProject Beawar City Has Many Other Small and Large Scale Industries. Once Founded By General Dixon Of English Empire Beawar Use To Be Mid Point For British Emprors For Jaipur To Jodhpur and Udaipur Empire. The City Has Mix Population Of All Caste and Communities and Live With Harmony and Peace. There are Two Parts Of Beawar One Is The Old Walled City. The Other One Is In The Outer Circle Of City. All The Main Market Old Heritage Buildings and Other Important Official Headquarters are In Old City. However The Outer Circle Is More Organised and Has Ample Of Place To Explore.
Aprt From Shree Cement There Is Raw Cloth Meterial , Senetry Pipes and Many Other Small Sce Industries For people Around. Beawar Also Has Rich Agriculture Land And Has Wheat , Cotton and Vegetable Farming. Beawar Is Going To Get Most Benifitted Via Nearest New Airport. It Is Well Connected Via Railways and Road Transport. However Now Kishangarh Airport To Beawar Taxi Service Will Save Time and Line Up The City To Air Connectivity. People Use To Go Jaipur Or Udaipur and It Has Been Time Consuming and Expensive.  Beawar Has A Lot Of Potential For Air Pasengers. It Is Industrial City As Well As Centre For Marwar and Mewar Region. The City Also Has Good Number Of Place's To Visit. There are Nice Garden's , Small and Big Temple's and Other Cinema Halls For Public Entertainment. Beawar Is Considered Well Educated As Well As Rich In Resources.
Beawar Is Also Famous For Yearly Festival Of Saint Tejaji. It Is Biggest Fair Which Helds For Few Days and Thousands Of People Visit There. There Is Also Badashah Festival Which Means The King. It Is Procession With Colours and The King Travels All Over The City. There are Lot Of Popular Temple's In and Around The City. Ashapuri Mataji Temple , Neelkanth Mahadev , Subhash Garden and Many Jain Temple's With Beautiful Architecht are To Be Visited. There are Government And Private Both School and College's. Beawar Is well Educated and Known For Accounting and Buisness People. Being a Industrial Town It Has All Mordern Amenities. There are Number Of Good Hotels , Transport and Taxi Providers As Well as Good Restaurants and Shopping Arcade's.  Most People Living Here are Buisness Based Or Working With industries. Shree Cement Is The Biggest Occupation In City. It Has More Than Ten Thousand Employee Base With All Facilities For them. Cotton , Raw Textile and Snuff Factories are Some Of Other Occupations For People. Beawar Is Very Popular For Sweet Named Tipatti Made From Seed and Sugar and Sold In Everywhere In City. It Is Also Export To All Parts In India.
Kishangarh Airport To Beawar Taxi Rates
| | | | | | | |
| --- | --- | --- | --- | --- | --- | --- |
| Vechile Type | One way Rate | Same Day Return | Inclusions | Hour Limit | Extra KMS | Extra Hours |
| Indigo | 1800 | 2800 | Ac Taxi + Tolls | 10Hrs | 10 | 150 |
| Dzire / Etios | 2000 | 3000 | Ac Taxi + Tolls | 10Hrs | 10 | 150 |
| Tavera | 2200 | 3200 | Ac Taxi + Tolls | 10Hrs | 11 | 250 |
| Innova | 2500 | 3500 | Ac Taxi + Tolls | 10Hrs | 14 | 250 |
| Tempo 12+1 | 4500 | 5500 | Ac Taxi + Tolls | 10Hrs | 18 | 350 |
| Tempo 15+1 | 5500 | 7000 | Ac Taxi + Tolls | 10Hrs | 20 | 500 |
| Mini Bus 21Seater | 6500 | 8500 | Ac Taxi + Tolls | 10Hrs | 25 | 500 |