Bus Hire For Wedding In Kishangarh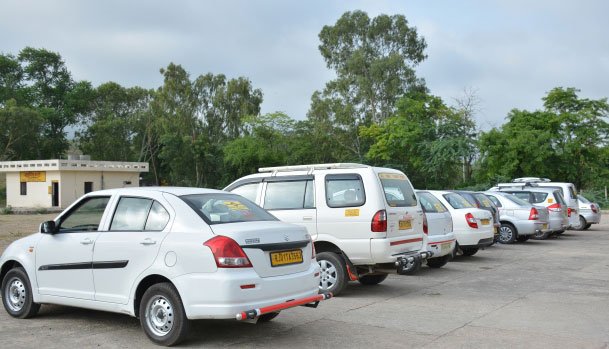 Madanganj Kishangarh City Of Rajasthan Famous As Kishangarh City Is 90Kms Away From Capital Of Rajasthan. The City Once Developed By King Of Jaipur and Jodhpur In 16th Century Has Now Turned Into Marble Industry Gaint. The Largest Marble and Granite Industry Of Country Has More Then One Thousand Factories as Well and Twenty Five Hundred Outlets In The Area. Marble , Statue's , Marble Gift Items and Tiles are Major Products. Most Of The Population Of City Lies On Marble Industry and It's Subsidary Buisnesses.  However There are Also Tourism , Central Universty , Agriculture and Travel and Tours Buisness Working Well In The City. Wedding Season Is Also becoming Small Scale Buisness In Country. Destination Wedding  Or Local Wedding It All Needs Many Services Like Decoration , Catering , Wedding Venue and Transportaion As Well. We Provide Bus Hire For Wedding In Kishangarh.
Wedding In India Is Like a Festival Or a Celebration. It Is A Joint Venture Of Two Families Which Includes Lot Of Cultural Progrrames, Rituals , Decorations, Grand Ceremony , Clothes and Wedding Dinner. A Long Happy Procession Of Two To Five Days With All Families , Relatives and Friends Of Both Families. Our Company Takes Care Of The Transportation For These Type Of Events. We Provide Bus Hire For Wedding In Kishangarh at Reasonable Rates With Good Condition Buses and Along With All Mordern ameneties. Our Coaches Have Mobile Charging Points , Comfortable Seating Proper Ac Cooling and First Aid  Box With All Medicines. We Have GPS and Speed Control Enabled Buses For Better Saftey Of Our Clients. Our Good Quality Of Music Systems and LED Screens Gives You Top Most Comfort and Full Value Of Money. Our Professional and Friendly Staff Is Always There To Help You. Our Coaches Have Ample Space For Luggage and Other Amenities Of Marrige and Gifts.
We Also Have Luxary Cars Rental Services In Kishangarh City. Our Wide Range Of Luxary Cars Has Toyota Fortuner , Honda City and Maruti Ciaz  In The Normal Cars. Top Level Cars We Have Mercedez and Audi Sedan As Well As SUv Models. All Our Luxary Cars are Available For Marrige and All Other Corporate Events. We Have Wide Range Of vechile's Available As Per Your Budget and Luxary. All Of Luxary Vechile Starts From Minimum Five Thousand Rupees For Local Usage. Luxary Car Rental Rates In Kishangarh Varies From Model To Model and Distance Usage. However Our Fleet Is Available Round The Clock For Marrige and Other Corporate Events. Our Team Will Help You To Choose Your Choice Of Car Within Your Budget and Needs. Our Transperent Pricing Policy and Quick Booking Process Will Keep You At The Most Ease.
Bus Booking Rates In Kishangarh
| | | | | | | |
| --- | --- | --- | --- | --- | --- | --- |
| Vehicle Type | One way Rate | Same Day Return | Inclusions | Hour Limit | Extra KMS | Extra Hours |
| 21 Seater | 27 /Kms | 27/Kms | Ac Bus + Tolls | 12Hrs | 27 | 300 |
| 27 Seater | 30 /Kms | 30/Kms | Ac Bus + Tolls | 12Hrs | 30 | 500 |
| 35 Seater | 32/Kms | 35/Kms | Ac Bus + Tolls | 12Hrs | 35 | 500 |
| 41 Seater | 37 /Kms | 37/Kms | Ac Bus + Tolls | 12Hrs | 37 | 500 |
| 45 Seater | 38 /Kms | 38/Kms | Ac Bus + Tolls | 12Hrs | 38 | 500 |
| 52 Seater | 35 /Kms | 35/Kms | NAc Bus + Tolls | 12Hrs | 35 | 500 |
| 56 Seater | 38 /Kms | 38/Kms | NAc Bus + Tolls | 12Hrs | 38 | 500 |
Luxary Bus Hire Rates In Kishangarh
Madanganj Kishangarh Now Popular As Kishangarh City Is Located On NH 8 Between Jaipur and Ajmer City. It Is Also a JConnecting Junction To Many Regions Of Rajasthan. Jodhpur , Ajmer , Udaipur and Nagaur Diversions Falls From This City. This Largest Marble Industry Of India. Granite , Marble Products , Statue's  Cutting , Polishing and Marble Items Paintings are Major Source Of Income In City. Kishangarh City Is Well Connected With Rail , Bus and Now Onwards 2018 Air Connectivity. It Is One Of The Fastest Developing Cities After Government Investments In Smart City Ajmer Project. However For Local Transport  Like Wedding , School Groups , Family Holidays , Outings  and Other Corporate and Industrial Needs There is Always Demand Of Bus Hire In Kishangarh. Being Population Of Over 4 to 5 Lakhs The City Is A Important  Sub Urban Area Of Ajmer District.
There are More Then One Thousand Mining Industries and Over Twenty Five Hundred Outlets Selling These Products. Every Day More Then Hundred Thousand People Come To Work In This City From Nearby Villages and Towns By Buses and Other Private Vechile. A Aprt From Transportation Of Marble Raw and Ready There Is Always Need Of Vechile's In City Of Local Needs. Bus Hire In Kishangarh Is Much In Demand Due To Many Reasons. Every Year Lot's Of Wedding's and Family Tour Trips Use this Service As Well As Corporate and Industrial People Use Bus Hire Services In kishangarh For Staff and Visit For Officials and Enterprenurs To Their Site.  However   There are Lot Of Transport Company Providing Commercial Vechile For Marble and Granite Industries. Transportation Of Marble and Related Products  Is Another High Revenue Buisness In The City. Starting From Mines With Raw Stone Upto Cutting , Polishing , and Sending To Different Parts Of India Transportation Is The Main Key Part Of Marble Industry In Kishangarh City.
We are One Of The Oldest Travel Agents In City  Who Provide All Type Of Luxary Bus On Hire In Kishangarh at Budget Friendly Prices and Professional Services. Our Coaches are Brand New and Have All Mordern Facilities Such As Mobile Charging Point, Powerful Ac and Music System With Comfortable Seats With White Clean Seat Covers. Our Neat and Clean Buses With Friendly Driver and Staff are Our Best Quality. Most Of Our Small and Big Buses are Brand New With Al Saftey and GPS Enabled. Our Professional and Friendly Office Staff Will Help You To Choose Best Travel Plan For Your Family Holidays Or  Group Tour To Your Choice Of Destination. We Provide Multiple Drivers Along With Helper In The Buses For Your Suport. Our Buses Have Ample Luggage Space In The Back and Top For Your Needs. A Part From This Medical Kit For Emergecy With All Medicine Is Available With The Staff All The time.