Ajmer To Kishangarh Airport Taxi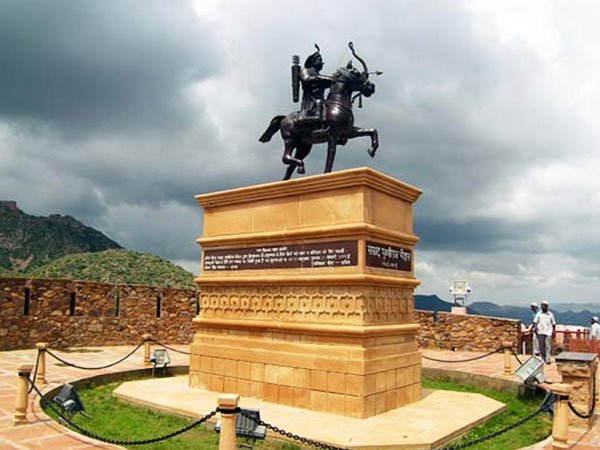 Worldwide Popular Destination For Sufi Dargah Of Ajmer Has Another Great Move Of Progress. Distance Between Ajmer Dargah To Kishangarh Airport Is Approx 40 Kms and Can Be Covered In Approx 30Minutes By Taxi. Ajmer To Kishangarh Airport Taxi Is Best Way To Avoid Any Delays and Hastle Of Local Transport and Other Issue's. Kishangarh Airport Is The Newest Among 100 New Airport Schecme Of Central Government For a Better Connectivity Within Cities. However It Is To Be Believed That It Will Be The Top 10 Most Succesfull In The List. Ajmer, Kishangarh and Surroundings Has a Lot Of Air Traffic Passengers For Long Distance. Ajmer Dargah Shareef and Pushkar City are Two Most Visited Pilligramage Centre Of India.  Ajmer Dargah Is Equaly Visited By All The Communities With Respect and Love. Pushkar City Is Known For Many Reasons. The Brahma Temple Of Pushkar, Pushkar Camel Fair are Most Popular Place's In Town.
Ajmer Is Also Known For Western Railway Headquarters. Therefor There are Lot Of Movement From All Other Cities . Mayo School, Kishangarh Industrial Area, Pushkar and All Small and Big Towns Nearby Will Have a Huge Benefit From The Newest Airport. The City Is Connected To Delhi , Ahmedabad and Hyderabad In The First Year Of It's Operation. Oneway  Fare For The Ajmer To Kishangarh Airport Taxi Costs Approx 1200 Plus Tolls On The Way. Ajmer Pushkar Has Lot Of Other Tourist Ttractions Apart From The Religious Sinagole's. Akbar Fort Museum, Ana Sagar Lake & Pushkar Thar Desert Range Is Most Visited and Popular Among All. There is Savitri Temple Ropeway as Well As Adventure Park For Activities Near Pushkar.  Ajmer Has A Large Variety Of Shoppings. Starting From Silver and Gold Market Up To Cosmetic and Textile Market. Ajmer Is Popular For Sarre's and Women CLothings. There is a Large Range Of Heavy Range Of Bridal Wedding Collections.
The Airport Authority Of India Has Developed The Airport in Less Then 5 Years. The Airport Has All Mordern Facilitis. It Is The 2000Mtrs Long Runway For Smooth and Safe Lading and Take Off. It Has Ample Of Space For Parking  As Well As Runs On Solar Power. The terminal Has Space To Manage 20 To 30 Flights Per Day For Future. It Is Also Counter Answer For The Heavy Traffic Of Jaipur International Airport. It Is Expected To Be The 2nd Most Busy Airport In Rajasthan In Near Future. It Is Going To Be Connected To Mumbai, Kolkata , Delhi , Hyderabad and Most Of The Bigger Metro's In Country. Ajmer is Centre Of Most  Tourist Attractions Of Rajasthan. Udaipur, Jodhpur, Jaisalmer are Between 5 To 8 Hours Destination From Here. Rajasthan Honeymoon Tour , Rajasthan Family Tour Or Ajmer Pushkar Pushkar Weekend Gateway are Some Of The Popular and Most Selling Tour Packages In Rajasthan.
Ajmer To Kishangarh Airport Taxi Rates
| | | | | | | |
| --- | --- | --- | --- | --- | --- | --- |
| Vehicle Type | One way Rate | Same Day Return | Inclusions | Hour Limit | Extra KMS | Extra Hours |
| Indigo | 1200 | 1900 | Ac Taxi + Tolls | 8Hrs | 10 | 150 |
| Dzire / Etios | 1300 | 2100 | Ac Taxi + Tolls | 8Hrs | 10 | 150 |
| Tavera | 1500 | 2500 | Ac Taxi + Tolls | 8Hrs | 11 | 250 |
| Innova | 1800 | 3000 | Ac Taxi + Tolls | 8Hrs | 14 | 250 |
| Tempo 12+1 | 3500 | 4500 | Ac Taxi + Tolls | 8Hrs | 18 | 350 |
| Tempo 15+1 | 4500 | 5500 | Ac Taxi + Tolls | 8Hrs | 20 | 500 |
| Mini Bus 21Seater | 5500 | 7500 | Ac Taxi + Tolls | 8Hrs | 25 | 500 |